Full-Service
Design
Design data-driven retail stores
Our retail services are 100% data-driven, easy to implement, and highly profitable with options available for nearly any space and budget.
Impulsify's team of experts make grab-and-go retail a positive experience by evaluating and paying close attention to every detail.
Our dedicated retail specialists develop custom retail plans for every client to ensure the highest level of retail success from the owner to the guest.
Retail
Refresh
Bring your current retail store into the modern age
Is your current retail solution underperforming or costing you too much? Our Retail Refresh Program is perfect for hotel or management companies who want to maximize retail revenue in an existing hotel or brands who want to refresh elements of an existing retail program to update product assortment and design elements.
Based on existing space, fixtures, and appliances, Impulsify's Retail Services Team will identify ways to improve product assortment, merchandising, and add any missing product stations that impact guest experience or revenue.
Next, we procure and manage the delivery of all approved products and merchandisers.
A retail specialist arrives onsite to merchandise the store, install technology, enter inventory, train team members, and launch the newly refreshed retail store!
A Customer Success Manager will monitor retail success through ImpulsePoint and assist hotel managers to maintain results!
Planograms
Simplify restocking
Ready to make ongoing store maintenance as simple as possible for your hotel staff and property managers?
Never struggle to restock or replenish your shelves again! As part of our retail program, we supply you with detailed planograms so you know exactly what products belong on what shelves.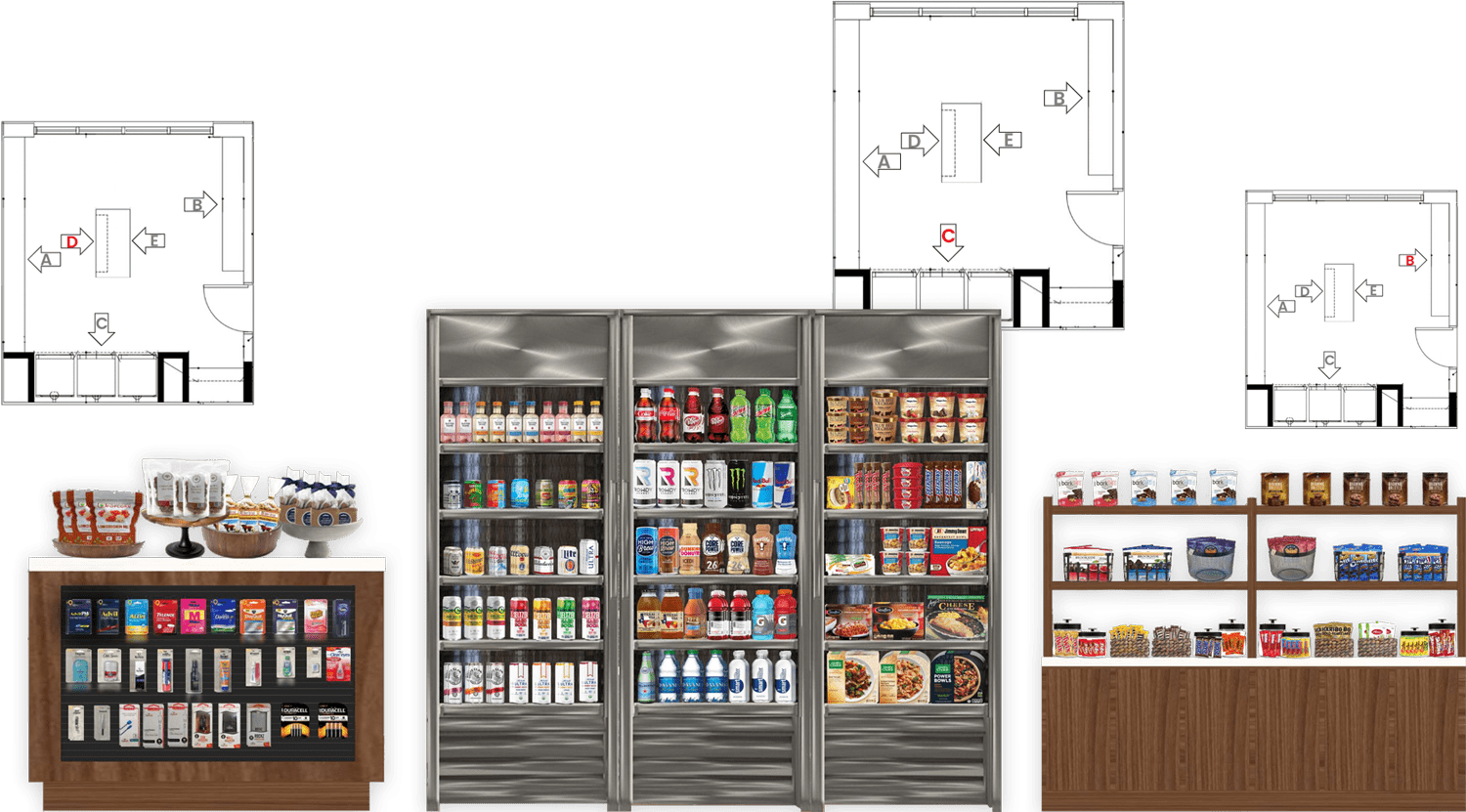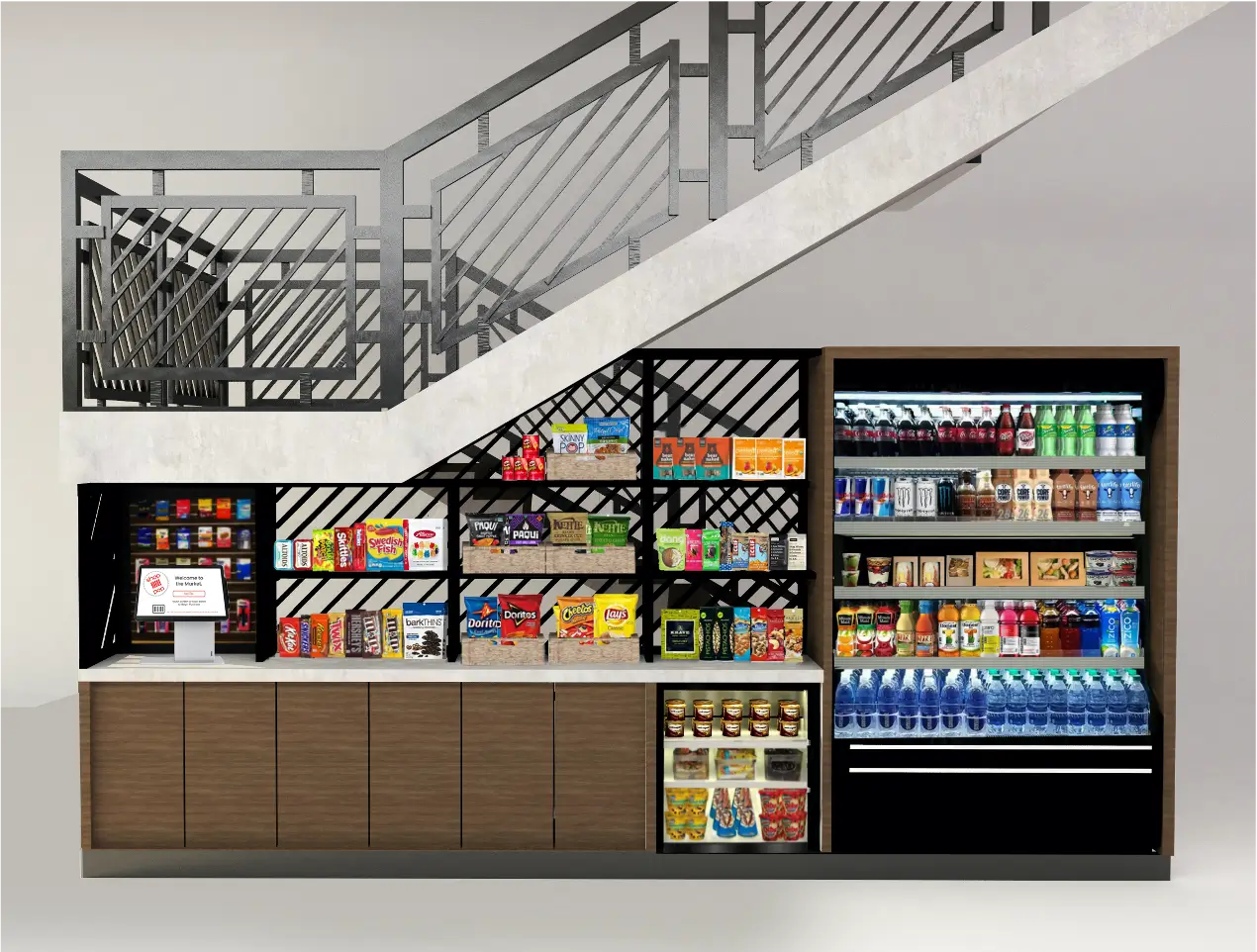 Brand
Program Design
Establish brand consistency nationwide
What if you could make guests feel at home the second they encounter your brand? Our brand designs do just that by building reliable, branded retail programs that can be replicated throughout your franchise. The result? Improved customer trust, more bookings, and more revenue!
Grand Opening

Services
Launch your lobby without the stress
Grand openings are stressful enough. Let us make them easier by project managing your retail store launch from start to finish! From pre-launch renderings to ongoing program management, we help you deliver great guest experiences every single day.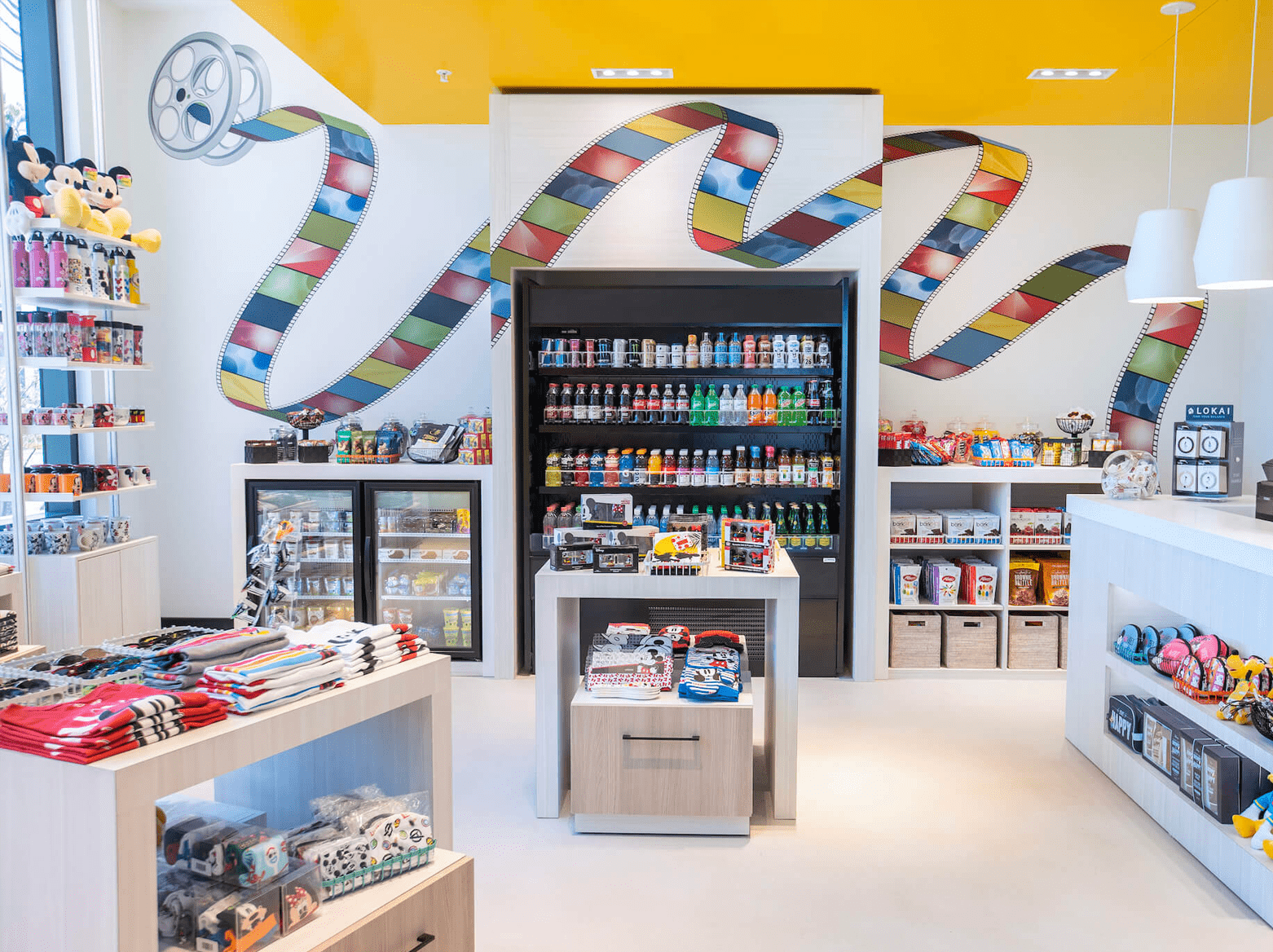 Avoid the Common Mistakes General Contractors and Interior Designers Make:
Electrical outlet placement
ADA compliant turning radius
Millwork design that limits functionality and merchandising
Improper placement of refrigeration and millwork
Omission of adequate backstock storage
Limited display space and refrigeration